101M Rokko1Go! Self introduction
My easy self-introduction is being written here.
1. Background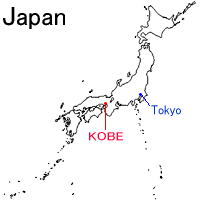 birth : in 1965 summer
place : at Rokko in Kobe city
primary school : Rokko primary school (Kobe municipal operation)
school lunch : Rokko milk by Rokko farm
nearby station : Hankyu railway Rokko station
2. Railroad background
travel : since 9 years old
photograph : since 10 years old (the single-lens reflex since 13 years old)
models : since 6 yaers old (nine gauge model) About 230 cars collecting now.
video : since 1986 summer
3. Computer background
The personal computer which I touched for the first time was at the time of the high school student with Sharp MZ-80 which a friend had.
It is awakened to the high technology life in the Tsukuba exposition in 1985, and JVC HC-6 (MSX standard) is purchased in the year.
Because it got a job in 1990, The X68000 ACE (by Sharp) was purchased by the loan.
It changed profession in 1995, and IBM Aptiva-720 (DX4-100MHz) is purchased with the bonus of winter of the year.
A notebook type comes to want it for 1998 years in spring, too, and Toshiba Sattelite 310 (MMX Pentium-200MHz) is purchased.
It felt a limit in DX4 in 1998 autumn, and an own work did the machine of oneself taste "Yamato 1st"(AMD K-6 300MHz).
For 1999 years end, The "Yamato 1st" was decided to be handed over to the younger brother, and an own work did a machine newly the "Yamato 2nd" (AMD K6-2-400MHz).
Then, it wants a mobile computer soon at present.